Department Of Mechanical Engineering
About Department
The department of Mechanical Engineering incepted in the year of 2002 with an intake of 60 students at Under Graduate (B-Tech) level and intake increased to 120 students (2006) and 180 (2013). The department also offers Post Graduate Courses, M-Tech. in (Design Engineering). The department has also recognized as Phd Research Centre in year the 2012. The Department has balanced combination of experienced and qualified faculty members along with the young, dynamic and dedicated faculty members. The department has fully fledged 15 laboratories & Workshop with state of art technology equipment's and they are armed with the recent software highly demanded by the employers. The Department of Mechanical Engineering always has emphasis to impart the recent trends to make the students capable to take the challenges to meet the needs of current industrial Scenario. The Department of Mechanical Engineering stand committed to technical, moral and intellectual growth of the students and provides the best possible job placement through the training and placement cell. The Department of Mechanical Engineering aims to transform the raw intelligent input into committed engineering graduates and to explore the hidden capabilities of the students towards the best leadership and technological management strength which makes them future successful entrepreneur.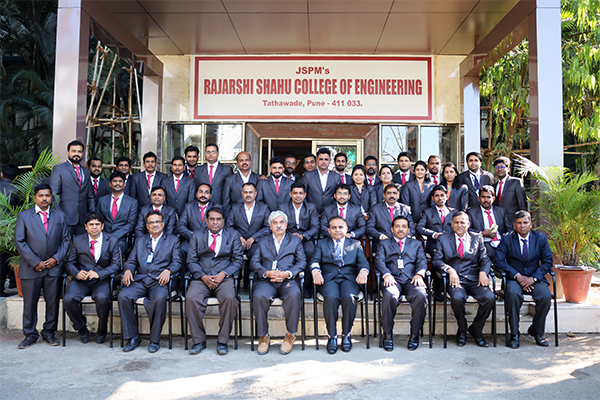 Department Highlights
Accredited consecutively in 4 cycles by National Board of Accreditation (NBA), New Delhi.
University Top Rankers at Second, Third & Final Year (5 in first 10).
Collaboration with IIT Ropar for curriculum development from FY BTech to Final Year BTech Mechanical.
Centre of Excellence in Robotics and automation in with TATA Automation Ltd (TAL), Pune. (Presently TATA Brabo).
Centre for Training in IoT, AIML in association with India First Robotics.
Centre for High Speed Machining with CNC and VMC .
Vibrant Nine Professional Chapters.
SUPRA Team ranked 3rd among 139 teams across the country & also won many prises.
Major Degree B-Tech Mechanical with Honours in e- Mobility & Robotics & Automation.
Special track of Industry Internship, Research, Higher studies and Entrepreneurship in final year.
Students participation in International Events at Belgium, Thailand, Malaysia.
Students Internship in International Universities viz. University of Malaysia-Pahang, Malaysia, KMITL, Thailand.
Alumni Working across globe with International brands viz. Jaguar & Tesla and also Civil Services, Defense, Foreign Universities.
MoUs with renowned industries for Internship, Sponsored projects and consultancy services.