Department of Electrical Engineering
About Department
Department of Electrical Engineering of RCSOE is established in May 2016 and started its academic program in July 2017. Department is actively engaged in teaching and research with excellent faculty members. The department has good infrastructural facilities and is equipped with full-fledged laboratories such as Basic Electrical lab, Electrical Machines Lab- I and II, Power Electronics & Drives lab, Computer lab, Analog & Digital Electronics lab, Electrical Measurements lab, Power System lab, Switch gear and Protection lab, Control System lab, Renewable Energy System lab, High Voltage lab and Project lab. The department also has audio visual facilities like smart TV,LCD and OHP for effective teaching.
The Department faculty is a mix of industrial and academic expertise with highly qualified and experienced Professor and Associate Professor and Assistant professors holding PhD and Master degree in various domains like Control and Instrumentation, Electrical Machines, Power Systems, Computer Applications and Power Electronics. Department has well qualified lab instructors to guide students in lab.
Main aim of the department is to impart knowledge with innovative ideas to the students in the teaching-learning process. The Staff Advisors identify slow learners and give them special training to enable them to cope with the other peers in the respective class. The meritorious students are given special training on current research areas. The department prepares students for a broad range of careers in government organizations, industrial sectors, al as well as academics by including Skill development program, ethics for engineering. The program is covering the knowledge required to attempt various competitive exams that makes student eligible to work in government/private services ex. GATE tutorial program, KPIT PACE program etc. The department provides world class education facilities and guide students to cater the industrial development and economic growth of the country and become performing professionals in the international arena.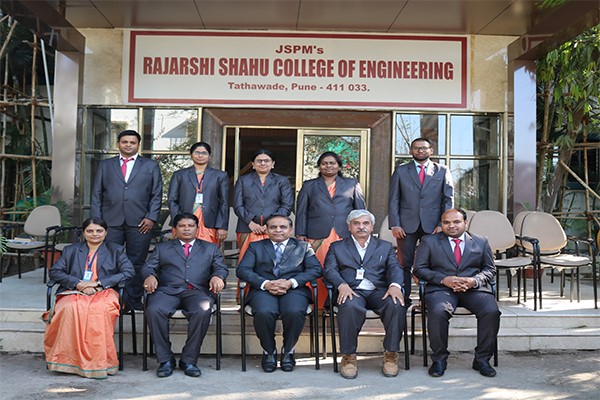 Department Highlights
Curriculum:- Design in association with KPIT,TSS and other industries.


IIT Bombay Association:- Design and developed Power system analysis virtual lab in association with IIT Bombay.


Collaborations :-

Collaborated with 6 foreign Universities - student,s completed online internship with KMITEI Thailand during covid-19 pandameic.
Colabrated with 8 Core Industries

University Rankers :-


Academic Year 2018-19:- 3 students from Second year Secured rand 3rd , 6th & 9th Rank in Savitribai Phule University Exam (SPPU).
Academic Year 2018-19:- One students from third Year secured 3rd rank in Savitribai Phule University Exam(SPPU).

Placements :- Academic Year 20-21 :-

49 Out of 62 students placed in campus.
Students Becomes Entrepreneur
Students doing Higher Studies.
Highest Package 9 LPA

Academic Year 21-22 :-

57 Students out of 72 are placed in campus and placements drive still in process.
till date 103 total offers
Highest Package 9 LPA.

Advance Technology

Running E-Mobility as Honors Course and Computer system as minor Course.
Centre of Excellence in EV in association with TSS India Private Ltd is in process.
Dedicated practical's lab Set up for artificial Wind and Solar Power Plant. conferences.
Regularly Conducting Hand on Workshops and Industry Visits.

Department Laboratries:- state of art, well equipped laboratories with excellent computational facilities.


Faculties Strength:- A team of highly qualified and experienced faculty members with an average experience 10+ years.


Publications:-4 patents and 50+ papers in national/international journals & 48 in national/international conferences.


Skill Based Programme:-Project Based Learning for enhancing Problem Solving Approach.


ICT Facilities:- Use of ICT/ Moodle /ZOOM/ Google meet for effective Teaching Learning Process.


Professional Body Membership :- Membership of professional bodies like IEEE, ISTE, ISLE by students and faculty members.


Audit Course & Elective Industry needs :- Introduction of sample Audit courses from various domains and electives as per Industry needs.