JSPM'S RSCOE TATHAWADE PUNE RESEARCH CENTER
SAVITRIBAI PHULE PUNE UNIVERSITY (Formerly University of Pune)
Research Center permission: Ref. CA/2357 dated 09/10/2018
Research Center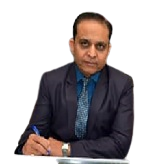 Name: Dr. R. K. Jain
Designation: Director and Research Head
Qualification: PhD (Transportation Engineering), ME (Town Planning), BE Civil
Experience: 35+
Area of Interest: Town Planning / Transportation Engineering
Email Id - principal@jspmrscoe.edu.in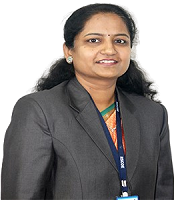 Name: Dr. Shailaja Patil
Designation: Professor( E&Tc) and Dean Research and Development
Qualification: PhD Wireless sensor network. M.S.(Control system), ME(Computer Science Engineering), B.E.(Electronic)
Experience: 30+
Area of Interest: Wireless communication, IoT and Artificial Intelligence Machine Learning .
Email Id - dean_rd@jspmrscoe.edu.in
Contact No: +91- 9890367938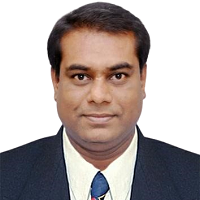 Name: Dr. Jitendra A. Hole
Designation: Professor and Associate Dean R&D
Qualification: PhD Mechanical Engg. M.Tech. (Thermal), B.E. (Mech.)
Experience: 24+ years
Area of Interest: Thermal Engineering, Energy Engineering.
Email Id - jahole_mech@jspmrscoe.edu.in
Contact No: +91- 9860659246
Eligibility criteria for admission to Ph.D. programme -
ME/M.Tech and PET/GATE
Collaborative and Multidisciplinary Research
Research centers are encouraged to collaborate and share research across disciplines.
Various platforms are used by the research center to showcase the work such as a) Website b) Email Updates c) Research Forum d) Conferences
Policy on Publications
At least two publications in SCI Index Journal, and few in a Web of Science / SCOPUS indexed / UGC CARE list journal ; and TWO publication in any peer reviewed conference proceedings.
Predatory Journal Publication is not acceptable. All publications must not be in paid and articles plagiarism must be checked before submitting to the journal or conference.
One patent may be considered instead of the SCOPUS publication provided that the patent has been approved by the institute's IPR cell.
Research scholars can represent their research work in any symposium /conference obtaining ascents from their supervisor and head of research institute. However, conference publications that are considered to fulfill statutory requirements must be in conferences that are organized by national or international organizations of repute and be peer reviewed.
PhD students conducting research must use the affiliation of the Institute [JSPM'S RAJARSHI SHAHU COLLEGE OF ENGINERERING TATHAWADE, PUNE] in which they are pursuing their PhD. All guides must also be co-authors on all publications.
Ph.D. programme shall be of a minimum duration of three years, including course work and a maximum of six years.( As per the rules of SPPU Pune; Ref .circular No 14/2017 ; Annexure 3.2)
Procedure for admission to Ph.D. Programmes
(As per the rules of SPPU Pune ; Ref .circular No 14/2017 ; Annexure 4)
"The SPPU shall admit candidates by a two stage process through
An Entrance Test, which shall be a qualifying test. The Entrance Test will be of 100 marks (100 questions of one mark each with multiple choices) with 50% marks as qualifying marks. The syllabus of the Entrance Test shall consist of questions, 50% based on research methodology and 50% shall be subject specific.
An interview organized by the SPPU when the candidates are required to discuss their research interest/area through a presentation before a duly constituted Department Research Committee".
Allocation of Research Supervisor: "As Per the SPPU Rules and Regulation ; Ref .circular No 14/2017 ; Annexure 5".
Process of Admission/Registration after the interview: "As Per the SPPU Rules and Regulation; Ref .circular No 14/2017 ; Annexure 6"
Course Work: "As Per the SPPU Rules and Regulation" Ref .circular No 14/2017; Annexure 7
Research Advisory Committee and its functions: "As Per the SPPU Rules and Regulation ; Ref .circular No 14/2017 ; Annexure 8"
Evaluation and Assessment Methods, minimum standards/credits for award of the degree, etc.: As Per the SPPU Rules and Regulation; Ref .circular No 14/2017; Annexure 9
Viva Voce and Defence of the Thesis: As Per the SPPU Rules and Regulation; Ref .circular No 14/2017; Annexure 10
Mechanical Engineering Department Research Center
LIST OF PHD COMPLETED STUDENTS
| Sr. No | Name of Student | Name of Guide | Completion Year |
| --- | --- | --- | --- |
| 1 | Adik Takale | Dr. N K Chougule | 2017-18 |
| 2 | Pradhya Kosbe | Dr. P A Patil | 2019-20 |
| 3 | Mahesh Bhong | Dr. V M Kale | 2020-21 |
| 4 | Wankhade Sagar | Dr. J A Hole | 2020-21 |
| 5 | Rajesh Pote | Dr. A M Badadhe | 2020-21 |
| 6 | Santosh Jadhav | Dr. K K Dhande | 2021-22 |
| 7 | Marallapalle Bapurao | Dr. S N Khan | 2021-22 |
| 8 | Prakash Patil | Dr. K K Dhande | 2021-22 |
LIST OF PHD PURSUING STUDENTS
| Sr. No | Name of Student | Name of Guide | Admission Year |
| --- | --- | --- | --- |
| 1 | Chougale Sunil | Dr. N.K. Nath | 2014-15 |
| 2 | Shinde Sachin | Dr. A. A. Pawar | 2014-15 |
| 3 | Lalit Pawar | Dr.A.M. Kate | 2014-15 |
| 4 | Shinde Vivek | Dr. A. A. Pawar | 2014-15 |
| 5 | S.S.Pimpale | Dr.M.S. Deshmukh | 2016-17 |
| 6 | Gaurav Kailas | Dr.V.M. Kale | 2015-16 |
| 7 | Joshi Manoj | Dr. R. S. Hingole | 2016-17 |
| 8 | Kajale Tejaswita | Dr. A. A. Pawar | 2015-16 |
| 9 | Bhushan Patil | Dr.J.A. Hole | 2015-16 |
| 10 | N.S.Dixit | Dr. M.S.Deshmukh | 2016-17 |
| 11 | Vele Nandkumar Sadashiv | Dr.A. M.Badadhe | 2019-20 |
| 12 | Pawar Sumod Kisan | Dr.J.A.Hole | 2017-18 |
| 13 | Patil Abhijit Ananadrao | Dr. R.J.Patil | 2017-18 |
| 14 | Ghule Vikram Machhindra | Dr. A.A. Pawar | 2017-18 |
| 15 | Akshay S. Doke | Dr.A. M.Badadhe | 2019-20 |
| 16 | Nikhil K. Purwant | Dr.A. M.Badadhe | 2019-20 |
| 17 | Aniket Mahendra Akhade | Dr. R. J. Patil | 2021-22 |
| 18 | Ashish Arunrao Desai | Dr. S. N. Khan | 2021-22 |
| 19 | Neeraj Prakash Kulkarni | Dr. S. N. Khan | 2021-22 |
| 20 | Saicharan Suryavanshi | Dr. R. J. Patil | 2021-22 |
| 21 | Shailesh Somnath Parkhe | Dr. R. J. Patil | 2021-22 |
| 22 | Yogesh Kodhilkar | Dr. R. J. Patil | 2021-22 |
| 23 | Manojkumar Sahebrao Chavhan | Dr. R. J. Patil | 2021-22 |
| 24 | Narayan Hanmantrao Mane | Dr. M. A. Kumbhalkar | 2021-22 |
| 25 | Vishvesh Vijay Malgaonkar | Dr.A. M.Badadhe | 2021-22 |
E&TC Engineering Department Research Center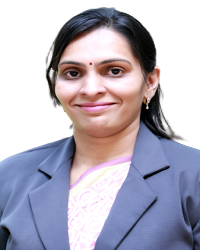 Name: Dr.S.A.Bhisikar
Designation: Associate Professor( E&Tc)
Qualification: PhD (Electronics) , ME (E & TC) , BE (E & TC)
Experience: 22+
Area of Interest: Image Processing, IoT and Artificial Intelligence Machine Learning .
Email Id - sabhisikar_entc@jspmrscoe.edu.in
Contact No: +91- 8999087650
LIST OF PHD COMPLETED STUDENTS
Sr. No
Name of Student
Name of Guide
Completion Year
1
Ohatkar Sharada Narsingrao
Dr. D. S. Bormane
2016-17
2
Paithane Ajay Namdeorao
Dr. D. S. Bormane
2016-17
3
Mithra Venkatesan
Dr. Mrs. A. V. Kulkarni
2016-17
4
Dewasthale Mugdha Mukul
Dr. D. S. Bormane
2016-17
5
Mane Vijay Mahadeo
Dr. D. V.Jadhav
2017-18
6
Manjare Chandraprabha Anil
Dr. S.D.Shirbahadurkar
2017-18
7
Vast Prachi Prashant
Dr. Mrs. S. D. Apte
2017-18
8
Kedar Seema Vijaykumar
Dr. D. S. Bormane
2018-19
9
Chhatrala Risil Rameshbhai
Dr. S.C. Patil
2018-19
11
Shete Varsha
Dr. A.V. Kulkarni
2019-20
12
Sardar Vijay Madhukar
Dr. S. D. Shirbahadurkar
2019-20
13
Wagaj Santosh Chandrakant
Dr. S.D. Apte
2019-20
14
Atre Minakshi Pradeep
Dr.S.D Apte
2019-20
15
Reddy Deepa Narayana
Dr.S.D Apte
2019-20
16
Pratap Sanap
Dr.S.D Apte
2019-20
17
Paithane Sakshi
Dr. S.D.Shirbahadurkar
2019-20
18
Bendre Varsha
Dr Kureshi A. K.
2019-20
19
Motade Suvarna
Dr. A. V. Kulkarni
2019-20
19
Motade Suvarna
Dr. A. V. Kulkarni
2019-20
20
Anuradha Paloskar
DR. S.L.Lahudkar
2021-22
21
Raut Savita
Dr. D. M. Yadav
2021-22
22
Gujarathi Priyanka
Dr. S R Patil
2021-22
23
Patil Avinash
Dr. S.C. Patil
2021-22
24
Rane Charusheela
Dr. S R Patil
2021-22
SUBMITTED
1
Kale Swati Dilip
Dr. S.C. Patil
2021-22
2
Kore Ashwini
Dr. S.C. Patil
2021-22
LIST OF PHD PURSUING STUDENTS
| Sr. No | Name of Student | Name of Guide | Admission Year |
| --- | --- | --- | --- |
| 1 | Mate Gitanjali Subhash | Dr. A.N.Paithane | 2015-16 |
| 2 | Dipali Shende | Dr. Yogesh Angal | 2015-16 |
| 3 | Ajit Patil | Dr. S R Patil | 2015-16 |
| 4 | Gayal Baliram | Dr. S R Patil | 2015-16 |
| 5 | Shilpa Kanse | Dr.D.M.Yadav | 2014-15 |
| 6 | Dipali Dhake | Dr. Yogesh Angal | 2020-21 |
| 7 | Madhura Bhosale | Tanuja Dhope | 2020-21 |
| 8 | Mrs. Shubhangi P. Vibhute | Tanuja Dhope | 2020-21 |
| 9 | Mr. Prashul Kamble | Dr. Yogesh Angal | 2020-21 |
| 10 | Mr. Mahesh Patil | Dr. Shailaja Patil | 2020-21 |
| 11 | Mr. Saurabh Bhise | Dr. S R Khot | 2020-21 |
| 12 | Mr. Shailesh Kulkarni | Dr. S R Khot | 2020-21 |
| 13 | Akshata Supekar | Dr. Shailaja Patil | 2019-20 |
| 14 | Amruta Takawale | Dr. S R Khot | 2020-21 |
| 15 | Amit Dhanwade | Dr. A.N.Paithane | 2021-22 |
| 16 | Sangita Patil | Dr. A.N.Paithane | 2021-22 |
| 17 | Pooja Choudhary | Dr. S R Khot | 2021-22 |
| 18 | Yogeshwari Nikam | Dr. A.N.Paithane | 2021-22 |
| 19 | Mandar Khatavkar | Dr.B.D.Jadhav | 2021-22 |
| 20 | Lata More | Dr. S.A.Paithane | 2021-22 |
| 21 | Priyanka Ramteke | Dr.P.M.Ghate | 2021-22 |
| 22 | Snehal Tapkire | Dr.P.M.Ghate | 2021-22 |
| 23 | Ramgopal Sahu | Dr.S.C.Wagaj | 2021-22 |
Civil Engineering Department Research Center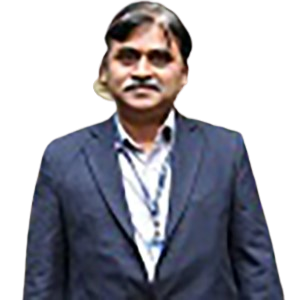 Name: Dr. Shahapure Shrishaila S
Designation: Professor and Research co-ordinator(Civil)
Qualification: Ph.D.(Civil) , ME (Civil) , BE (Civil)
Experience: 35+
Area of Interest: Water resources Engineering(WRE) Use of RS and GIS in WRE, Numerical methods
Email Id - shahapuress@gmail.com
Contact No: +91- 9833126348
LIST OF PHD COMPLETED STUDENTS
| Sr. No | Name of Student | Name of Guide | Completion Year |
| --- | --- | --- | --- |
| 1 | Purandare Anuradha | Dr. R K Jain | 2019-20 |
| 2 | Mrunal Joshi | Dr. S SShahapure | 2019-20 |
| 3 | MuthekarVijay | Dr. A G Kharat | 2019-20 |
| 4 | Vasadkar Arjun | Dr. A G Kharat | 2020-21 |
| 5 | Suryawanshi Nagesh | Dr. S B Thakare | 2020-21 |
| 6 | Patil Shivaji | Dr. R K Lad | 2020-21 |
| 7 | Ban Shyambhau | Dr. S SShahapure | 2021-22 |
LIST OF PHD PURSUING STUDENTS
| Sr. No | Name of Student | Name of Guide | Admission Year |
| --- | --- | --- | --- |
| 1 | SupriyaChandrakantRayjade | Dr. Arun W. Dhawale | 2016-17 |
| 2 | SaharkarUpendra | Dr. S.S. Shahapure | 2016-17 |
| 3 | Waghmare Mahesh | Dr. S.S. Shahapure | 2017-18 |
| 4 | SujataDeo | Dr. S.S. Shahapure | 2017-18 |
| 5 | Aparna S. Nagure | Dr. S.S. Shahapure | 2017-18 |
| 6 | UmeshTukaramJagadale | Dr. W. N. Deulkar | 2017-18 |
| 7 | Nayak Sanjay | Dr.R K Jain | 2017-18 |
| 8 | AkshayDattatrayaBarkale | Dr. Sunil B. Thakare | 2017-18 |
| 9 | AkshayaAbhishekTaware | Dr. W. N. Deulkar | 2017-18 |
| 10 | SnehalUttamBobade | Dr. R K Lad | 2017-18 |
| 11 | Kalyani N Kulkarni | Dr. R K Lad | 2017-18 |
| 12 | MayuraMilindYeole | Dr. R K Lad | 2017-18 |
| 13 | AnkushshankarAvhad | DrR.K.JainDrN.S.Mujumdar | 2019-20 |
| 14 | ShailendraPandurangBanne | Dr. Arun W. Dhawale | 2019-20 |
| 15 | Aparna M Deulkar | Dr. R K Jain | 2019-20 |
| 16 | KantishVishwanathChaurpagar | Dr. S. B. Kharmale | 2020-21 |
| 17 | GayatriNitinMawale | Dr. Arun W. Dhawale | 2020-21 |
| 18 | Nikhil PandurangPatil | Dr. W. N. Deulkar | 2020-21 |
| 19 | PratimaKalokhe | Dr. S. B. Kharmale | 2020-21 |
MBA Research Center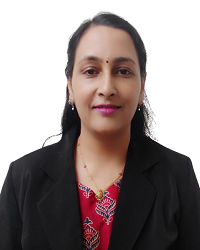 Name: Dr. Deepali Surana
Designation: Assistant Professor & (MBA)
Qualification: PhD (Financial Management), MMS (Finance) , DBM, B.Com ,
Experience: 19+
Area of Interest: Corporate Finance, Financial Management and Security Analysis & Portfolio Management .
Email Id - dssurana_mba@jspmrscoe.edu.in
Contact No: +91- 9823067110