Alumni Testimonials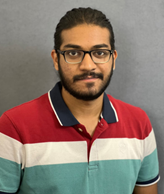 Name : Suraj Menon
Batch : 2014- 2018 Computer Engineering
Designation : Specialist in Automotive Security and Privacy
Organization : Continental Automotive Singapore
2017 was the first time when we got the NAAC accreditation.
The college and the Department of Computer Engineering has helped me in my overall development and not only from an academic perspective.
The placement cell tries to bring in the students into the T&P Cell right from the 2nd year and the seniors play an important role in the setup. I have seen examples of many seniors coming back to college even after they graduate in order to train the students.
Students should try to approach the placement cell right from the beginning and should discuss about the shortcomings they feel in them and try to work together to improve that.
RSCOE and the placement cell is always available for students who look out for opportunities !! I was one such student once.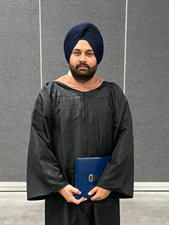 Name : Ravdeep Singh Saggu
Batch : 2015-18 Computer Engineering
Designation : Cyber Security Analyst
Organization : Arctic Wolf
During my 4 years journey at RSCOE, I have experienced the best of everything the student should experience in his college time in terms of quality of education, placements and extracurricular activities.
I graduated in 2018 and served as Secretary of the Student Association for Computer Science Department.
I was a member of Training and Placement for 2 years which helped me to polish my skills and gave me the confidence to show my leadership/teamwork skills. The department even helped me to get placed in during campus recruitment.
I moved to Canada for Masters in Cyber Security and currently I am working with Arctic Wolf as a Cyber Security Analyst.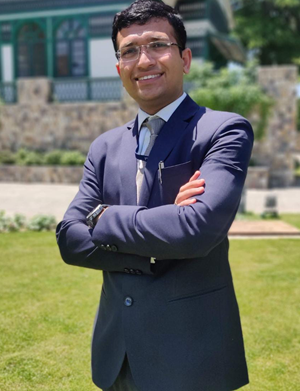 Name : Mayur Suryawanshi
Batch : 2010-2013 Mechanical Engineering
Designation : IAS, Additional Commissioner
Organization : Bhubaneswar Municipal Corporation
I take Immense pride that I am alumni of JSPMs RSCOE. College has played a very crucial role in my academic as well as personal development.
All Staff treat you like a family.
Though it's an engineering college, RSCOE has ensured that everyone will get personal attention. College provides an opportunity to participate in many extracurricular activities.As far placement is concerned RSCOE is providing good placement offers too.
I will remain indebted to this college.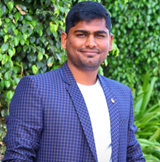 Name : Nilesh Chavanke
Batch : 2014 - 2017 IT Engineering
Designation : Senior DevOps Engineer
Organization : ZF India
RSCOE is always performing beyond expectations in terms of academics, extracurricular activities & professional growth of students.
It was great time I spent in IT department of RSCOE. RSCOE has wonderful faculties with great infrastructure and campus environment.
T&P Department helped me to build leadership and management skills which eventually became key for my success in corporate life.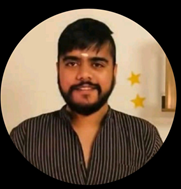 Name : Vignesh Sundar
Batch : 2014-2017 EnTC Engineering
Designation : Software Security Test-Tools Developer
Organization : Volkswagen Infotainment GmbH
RSCOE has provided me with an exceptional educational experience. Throughout my engineering career, the teachers in my department (EnTC) were extremely helpful and supportive. Along with the technical knowledge imparted by my teachers, I was able to gain real-world management skills while working for TPC and technical fest. All of these abilities have molded me into the working professional that I am today.
So, without a doubt, RSCOE is a place where one can gain both technical knowledge and personality development, which is extremely important in today's world.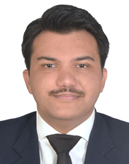 Name : Vrushabh Jayesh Kakkad
Batch : 2018- 2021 IT Engineering
Designation : Associate Software Engineer Trainee
Organization : Tata Consultancy Services
RSCOE as an organization has always helped the students in shaping & moulding their career as per their interests & capabilities. Ranging from Technical to Non technical abilities, students are exposed to diversified learning skills.
As a Training & Placement Executive, I've learnt and explored my Management skills, presence of mind & problem solving abilities.
While the whole world was facing the pandemic, RSCOE formed Virtual Placement Cell for first time ever & I got a chance to be among the first members of same. Not letting students compromise their interests & career with pandemic obstacle, VPC went beyond the limits to provide students with Placement Opportunities.
At IT Department, I've learnt from great faculty team, who not just support students with academics but also consulting them to solve challenges in life. Different social activities, events helped me to overcome my barriers & develop myself.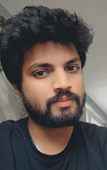 Name : Sushant Shetty
Batch : 2014-2017 E&TC Engineering
Designation : Senior Automotive CyberSecurity Engineer
Organization : Continental/Elektrobit Automotive, Germany
My experience of studying at the E&TC department has led me on a path of self-discovery and has sharpened my technical wisdom. 4 years at RSCOE have taught me perseverance and dedication which, helped me adapt to the corporate world seamlessly.
Working with the TNP department has embedded the importance of self-belief and diligence in me, which has been the backbone of my career growth. I am proud to be part of the RSCOE family.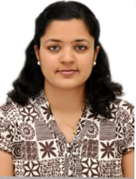 Name : Ms. Shraddha Pandurang Kale
Batch : 2014-2017 EnTC Engineering
Designation : Japanese Bilingual Software Development Senior Analyst
Organization : NTT DATA GDS, Pune.
Looking at those 3 awesome years of my life I feel like rewinding time and going back.
Healthy college environment, strict and helpful teachers, outcome-based practical labs industrial visits, wonderful friends, and the most interesting one is Japanese language class what is calling me back to those wonderful days of my college.
Apart from this the key role in my career was of Training and Placement Cell which groomed me for placements. Thorough efforts of Mr. S.P.Rao Borde sir and team for practice of interviews, Groups discussions and motivation during tough times in JAPANESE classes was the kick for me to clear the placement drive of my current company NTT DATA GDS, Pune. Competition for this drive was with 3000+ students from all over the Maharashtra.
Training and Placement Cell also promoted guest lectures from experts and visits to Hinjewadi IT park specially at TCS Sahyadri park, Hinjewadi phase 3.
All in all the very great efforts from my college in my technical and Non-technical career which made me Bilingual Software Development Senior Analyst with 5 years of overall experience in Japanese software development environment (Onsite + Offshore), In addition to that I can now apply all those grooming skills during our training sessions to JAPANESE trainees visiting my office.
One more time special thanks to mu college どうもありがとうございました!!

Name : Siddhesh Kabe
Batch : 2004-2008 Computer Engineering
Designation : Technical Architect
Organization : IBM UK
RSCOE helped me get introduced to the core concept of Computer Science.
I am eternally grateful because they helped explain the fundamentals of algorithms and data structures. These concepts are exceedingly used in my daily job as a technical architect to design enterprise solutions for companies. The college supported my ambition and guided me better during the final year project. The TPO department arranged multiple placement interviews during our third year and final year. We also were lucky to have received an additional soft-skills workshop that helped us improve our aptitude and interviewing skills. These classes were very helpful for someone like me who came from non-techie family background.

Name : Vipul Sharma
Batch : 2003-2006 IT Engineering
Designation : Senior Technical Project Manager
Organization : Datametica Solutions Private Limited, Pune - India
RSCOE is a place where students excel in Technical as well as Soft skills. It's a renowned institute for overall development of your pupil which includes focused training on foreign languages, full time internship during the course apart from the syllabus designed to train students technically. Students become the most promising candidates to be absorbed in leading IT firms by the end of the academic program. RSCOE Campus is equipped with a very good library, state of the art labs, far-reaching alumni and lush Green campus.
The IT department of RSCOE is best known for industry connect programs wherein the syllabus is designed in collaboration with leading IT players. Labs are well equipped with latest software's required to train the students on current day cutting edge technologies. Department holds promising staff with headcount.
T&P office at RSCOE is one of the best departments of the institute and well known for best campus placements of the students. Performing students pick up a dream Job through the T&P office at RSCOE.