Master of Business Administration
Department Highlights
Experienced, dedicated and committed faculty
Highly industry interactive education
Problem Based Learning methodology along with Case Study Approach
Focused on creating world class leaders / managers
Focused on Skills sets - Soft skills as well as Managerial skills
Enhancing practical knowledge by conducting industry visits
Pre-placement training is given in accordance with industry requirements
Workshops and seminars are occasionally organized on recent trends in management
State-of-art infrastructure is provided
Guest lectures are arranged with experienced industry people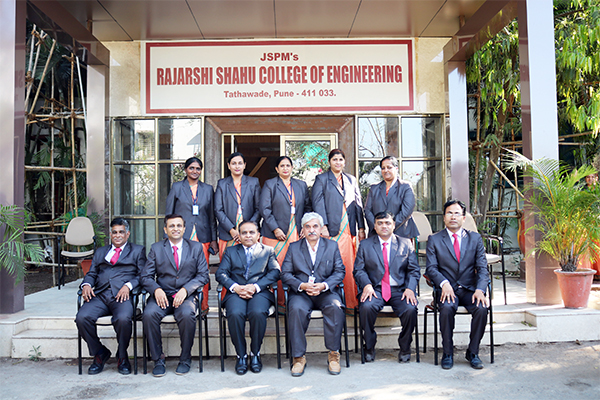 About Department
The Department of Management was established in the year 2006 with an objective of producing Young Management Executives with global standards. The MBA programme is a 2-year (4 semesters) full time Master Degree programme in Business Administration. While the first year is dedicated to foundational course, the second year would enable the students to gain a depth knowledge in different areas and specialize in elective fields like Finance, HR & Marketing.
The department maintains high standards in conducting lectures by academicians, Industrial tours, Personality development programmes, Case studies and Guest lecturers from Industry. An erudite team of faculty members moulds the enthusiastic students into multifaceted professionals. As communication plays a major role in the current scenario, the department has included Professional Communication in its syllabus. The Department conducts various interactive training programmes, skill development workshops for the students.
Department of Management is committed to impart technical and research based quality education to develop analytical skills among the students. It also focuses to enrich the academic activities through continual improvement in the teaching and learning processes. The department also focus on infusing confidence in the minds of students and to develop them as entrepreneurs. It develops expertise for consultative activities by providing opportunities for industry – institute interaction. It is also constantly upgrading the technical expertise for producing competent professionals to cater to the needs of society and to meet the global challenges. Much care is taken to involve the faculty in the development of professional skills and to take an active interest in counseling the students.
Precisely all our efforts are directed towards making students a perfect fit for the expectations of corporate world and society at large. We wish them best-of-luck for future endeavors.