Master of Business Administration
Department Highlights
Experienced, dedicated and committed faculty
Highly industry interactive education
Problem Based Learning methodology along with Case Study Approach
Focused on creating world class leaders / managers
Focused on Skills sets - Soft skills as well as Managerial skills
Enhancing practical knowledge by conducting industry visits
Pre-placement training is given in accordance with industry requirements
Workshops and seminars are occasionally organized on recent trends in management
State-of-art infrastructure is provided
Guest lectures are arranged with experienced industry people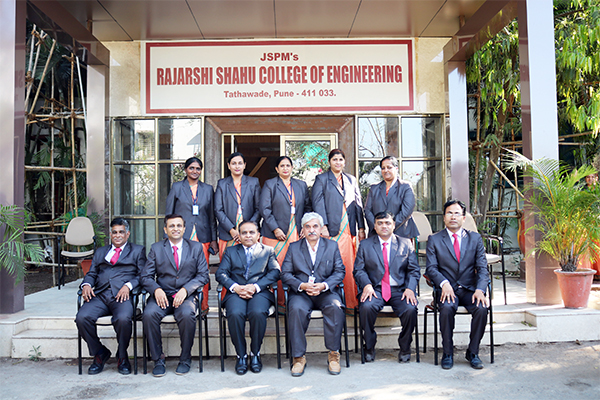 About Department
The Department of Management was established in the year 2006 with an objective of producing Young Management Executives with global standards. The MBA programme is a 2-year (4 semesters) full time Master Degree programme in Business Administration. While the first year is dedicated to foundational course, the second year would enable the students to gain a depth knowledge in different areas and specialize in elective fields like Finance, HR & Marketing.
The department maintains high standards in conducting lectures by academicians, Industrial tours, Personality development programmes, Case studies and Guest lecturers from Industry. An erudite team of faculty members moulds the enthusiastic students into multifaceted professionals. As communication plays a major role in the current scenario, the department has included Professional Communication in its syllabus. The Department conducts various interactive training programmes, skill development workshops for the students.
Department of Management is committed to impart technical and research based quality education to develop analytical skills among the students. It also focuses to enrich the academic activities through continual improvement in the teaching and learning processes. The department also focus on infusing confidence in the minds of students and to develop them as entrepreneurs. It develops expertise for consultative activities by providing opportunities for industry – institute interaction. It is also constantly upgrading the technical expertise for producing competent professionals to cater to the needs of society and to meet the global challenges. Much care is taken to involve the faculty in the development of professional skills and to take an active interest in counseling the students.
Precisely all our efforts are directed towards making students a perfect fit for the expectations of corporate world and society at large. We wish them best-of-luck for future endeavors.
Vision-Mission & PEOs
Vision
"To create full-fledged management professionals through excellent academic environment"
Mission
To empower students with core competencies of management and equip them with professional skills for entrepreneurial and socio-economic development
Programme Education Objectives of the Department
PEO1: To equip the students with requisite knowledge, skills & right attitude necessary to provide effective leadership in a global environment.

PEO2: To develop competent management professionals with strong ethical values, capable of assuming a pivotal role in various sectors of the Indian Economy & Society, aligned with the national priorities.

PEO3: To develop proactive thinking so as to perform effectively in the dynamic socio-economic and business ecosystem.

PEO4:
To harness entrepreneurial approach and skillsets.
HOD's Message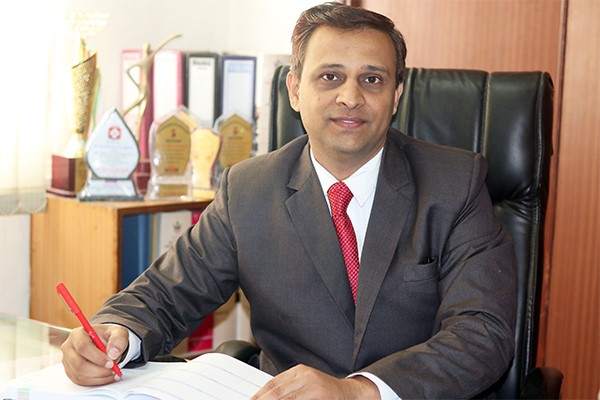 Dr. Amey A. Choudhari
Head, Master of Business Administration
From The HOD Desk,
A warm & affectionate welcome from the Department of Management (MBA) at Rajarshi Shahu College of Engineering. MBA department is established in the year 2006, with an objective to provide quality management education fulfilling the needs of the corporate world of 21st century. The department has a vision to develop innovative entrepreneurs, leaders and managers to cater to the changing needs of industry & Society at large.
Department Faculty Members
Laboratory
About Laboratory
Description:
The Computer Center is equipped with terminals and Internet connection, chairs, white board and good quality furniture. Laboratory area is 165.4Sq. Mt.
Features:
Computers : 65
Softwares: Ubuntu, Java, gcc, NASM, Python, OpenGL, Eclipse, Turbo C, C++, Code blocks & Mysql
Hardware: Network Printer and Wi-fi Access Point
Internet Facility
Wi-Fi Facility
Utilization:
Students can perform the experiments based on development of software and hardware projects. This laboratory is mainly used for the conduction of project related activities.
Lab Incharge:
Prof. Prem Chandra Choudhary
Lab Assistant:
Mr. Kiran Samant
Events And Activities
Induction Outreach Activities and Guest lectures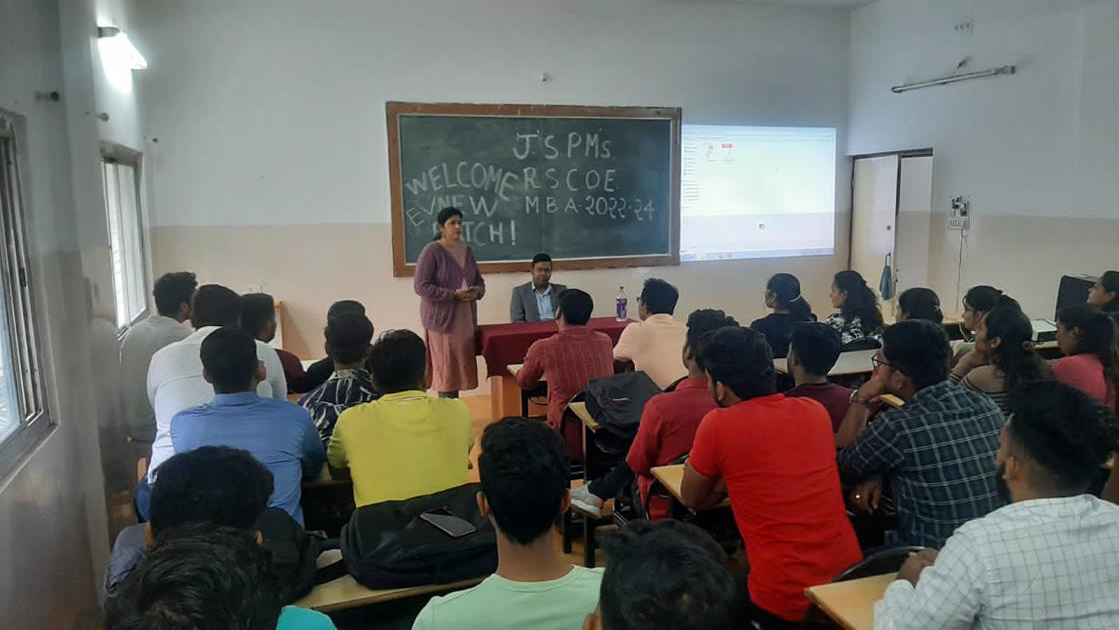 Expectations of Industry from MBA Graduates
Mr Guarav Ambep
14th November 2022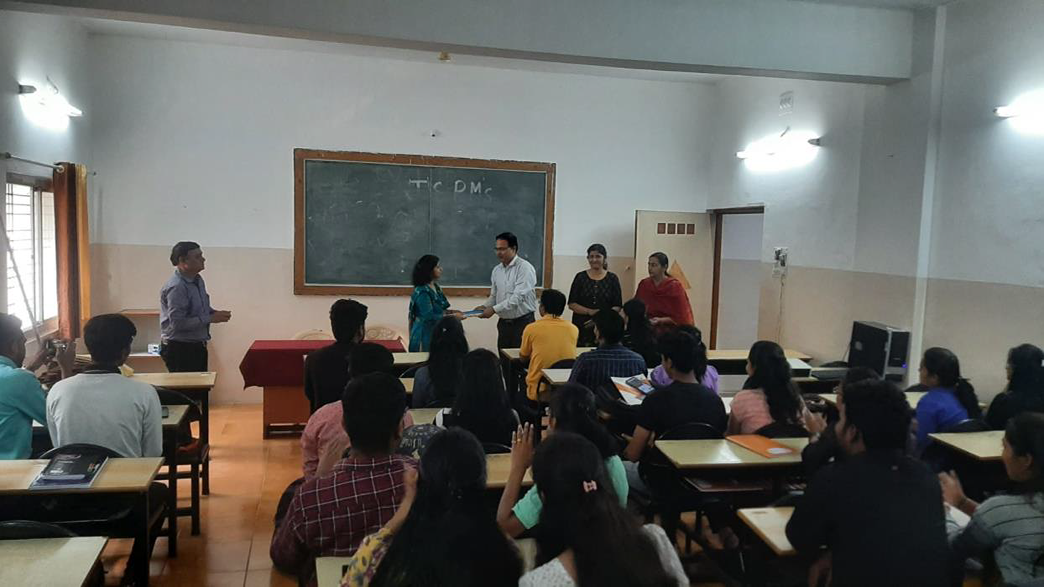 Leadership Development for budding Managers
Dr. Pooja Upadhyay
14th November 2022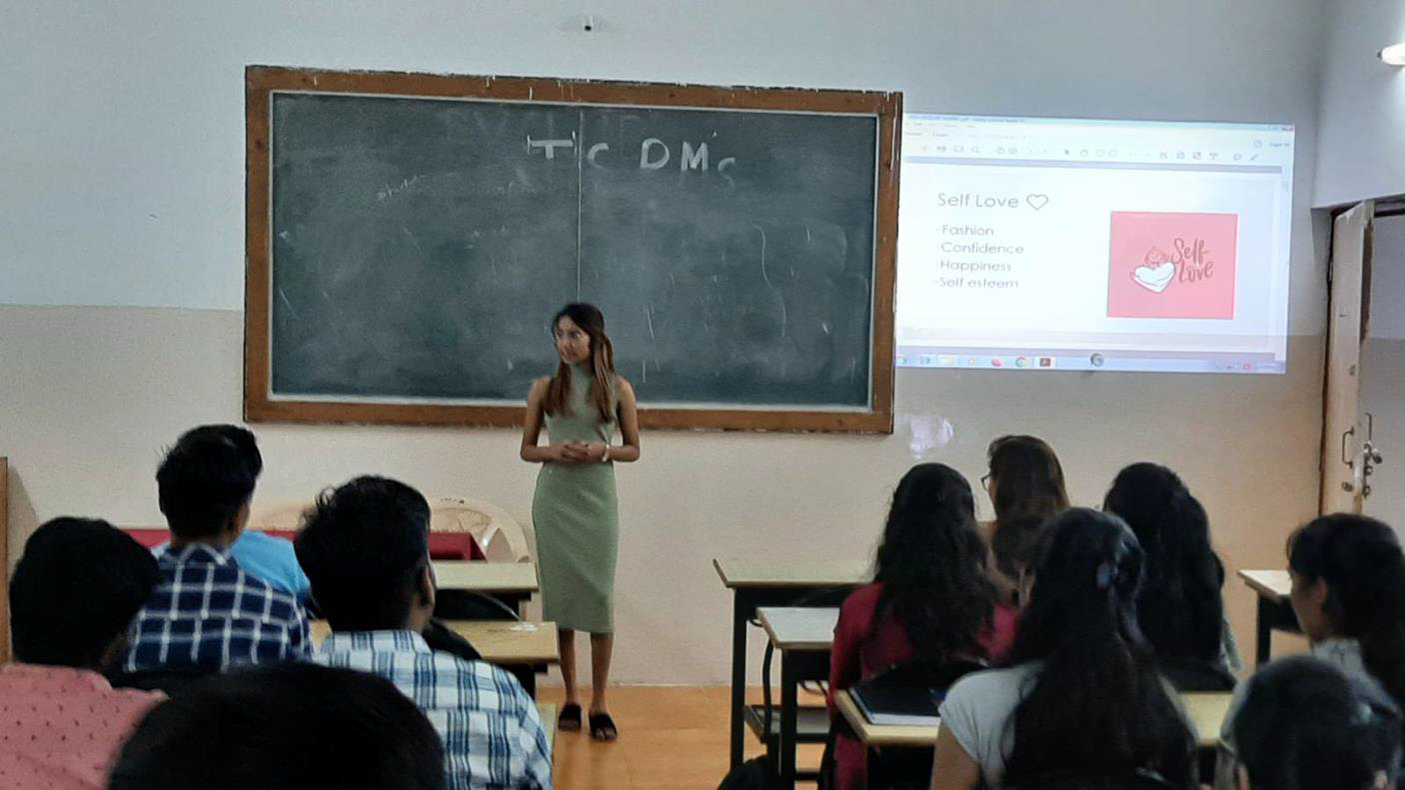 Personal Grooming
Ms. Neha Saxena
14th November 2022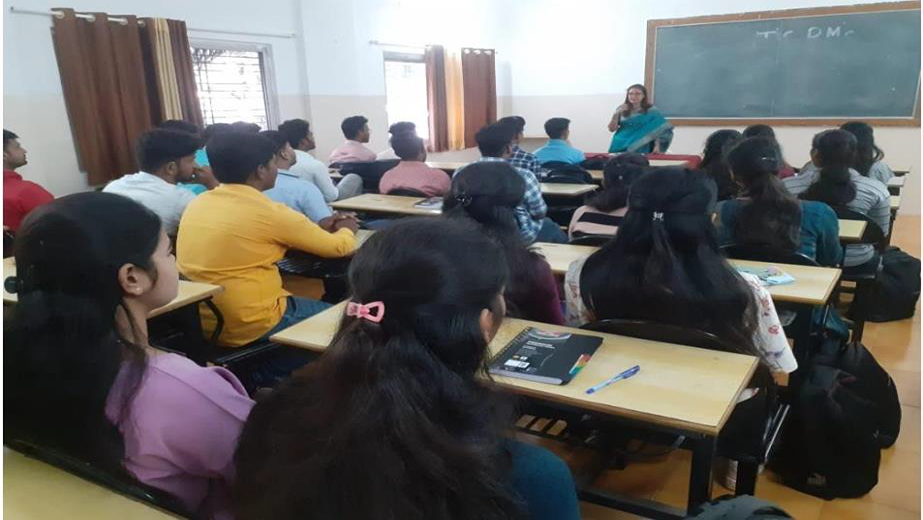 Sustenance of Indian Economy
Dr. Manisha Shende
14th November 2022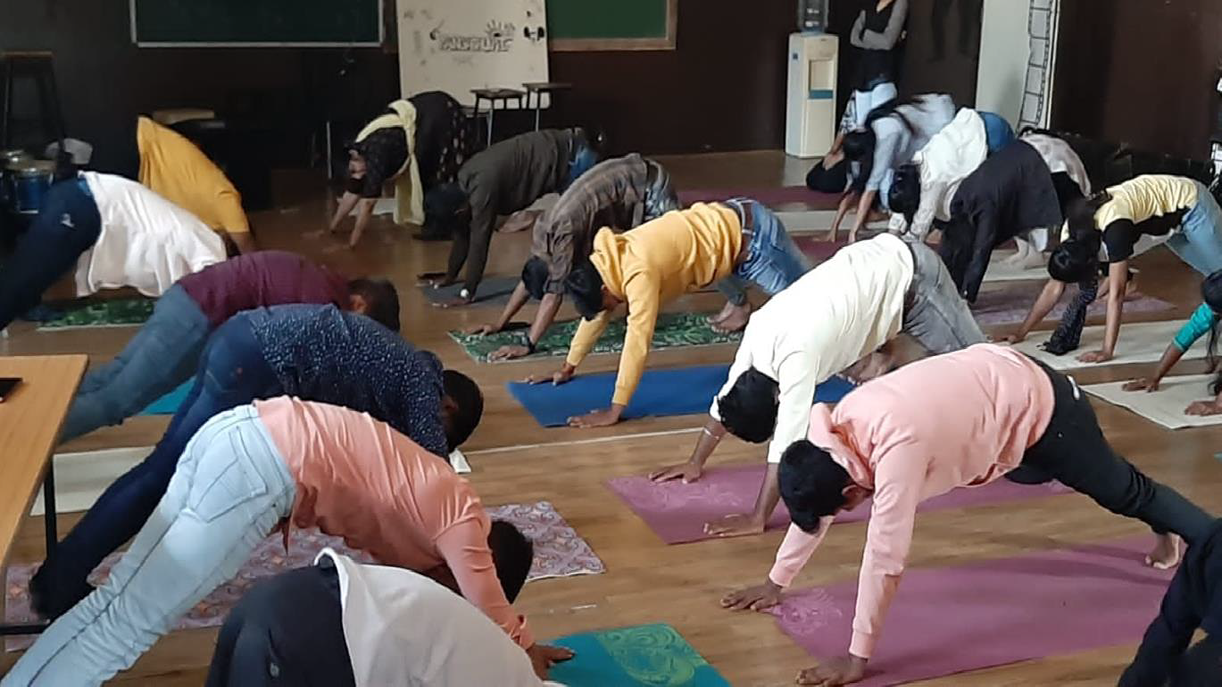 Yoga Session
Mr. Amrendra Kumar
15th November 2022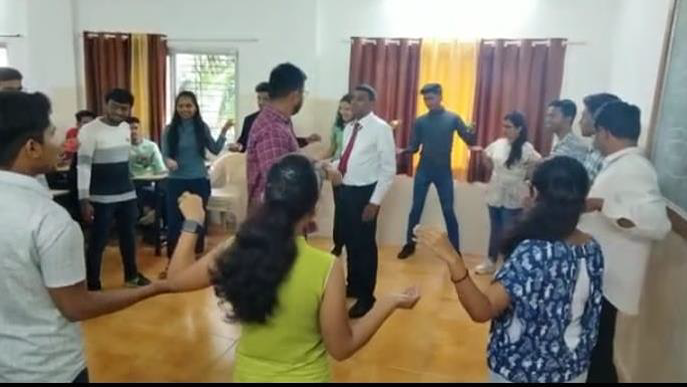 Learning's management concepts through Management games
Mr.Ramani Venkat
15th November 2022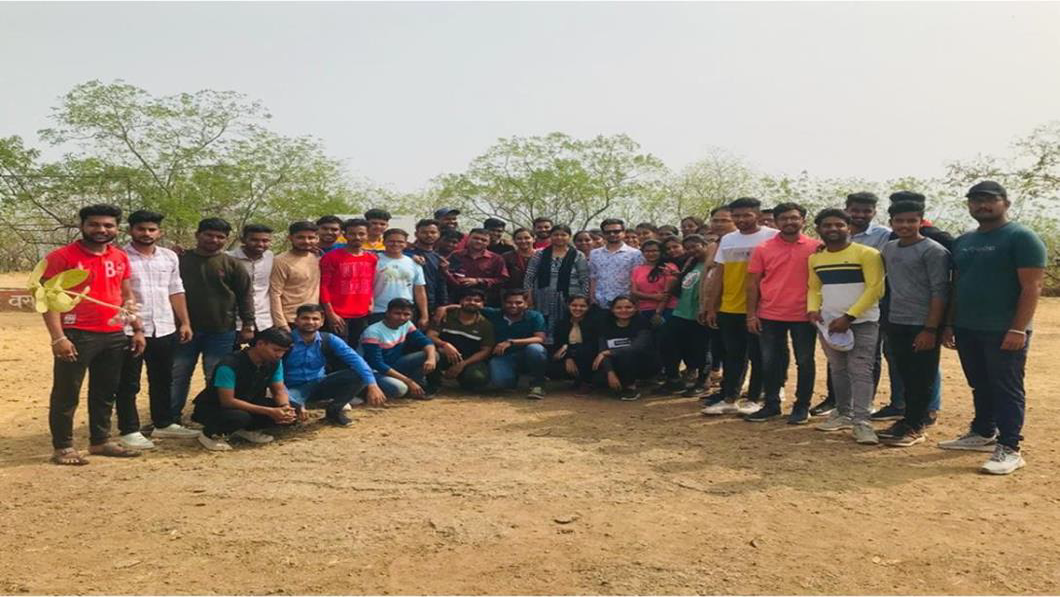 Time management through Activities
Mr. Pankaj Mittal
16th November 2022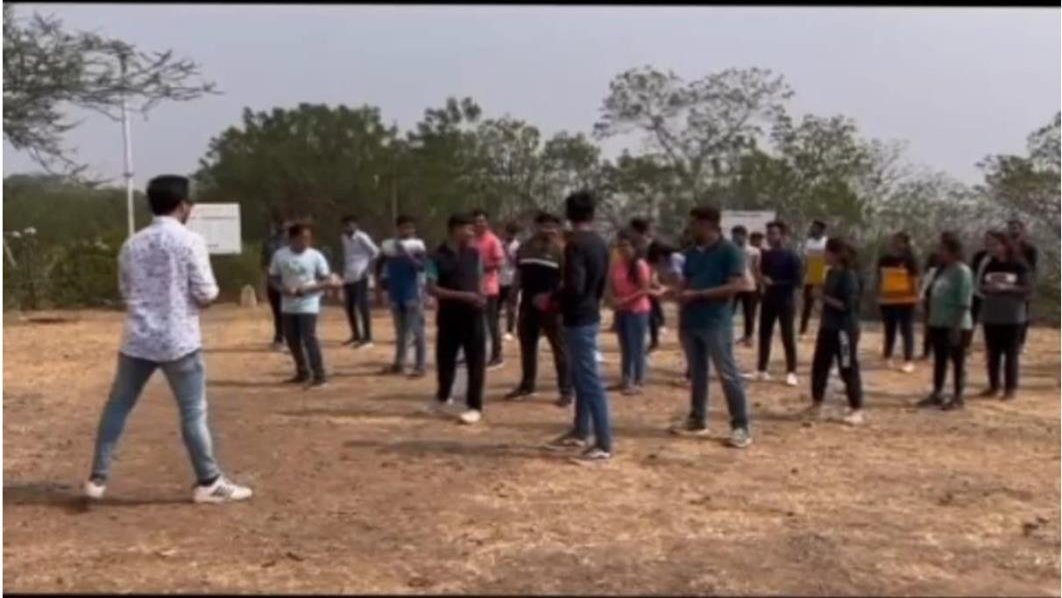 Time management through Activities
Mr. Pankaj Mittal
16th November 2022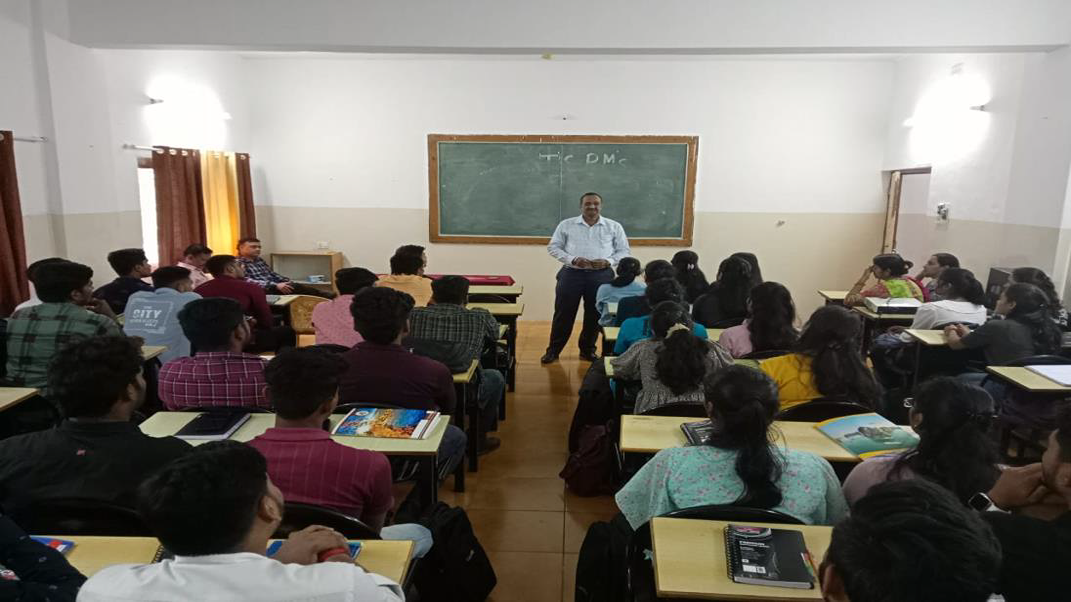 Essentials of Finance
Mr.Piyush Dixit
17th November 2022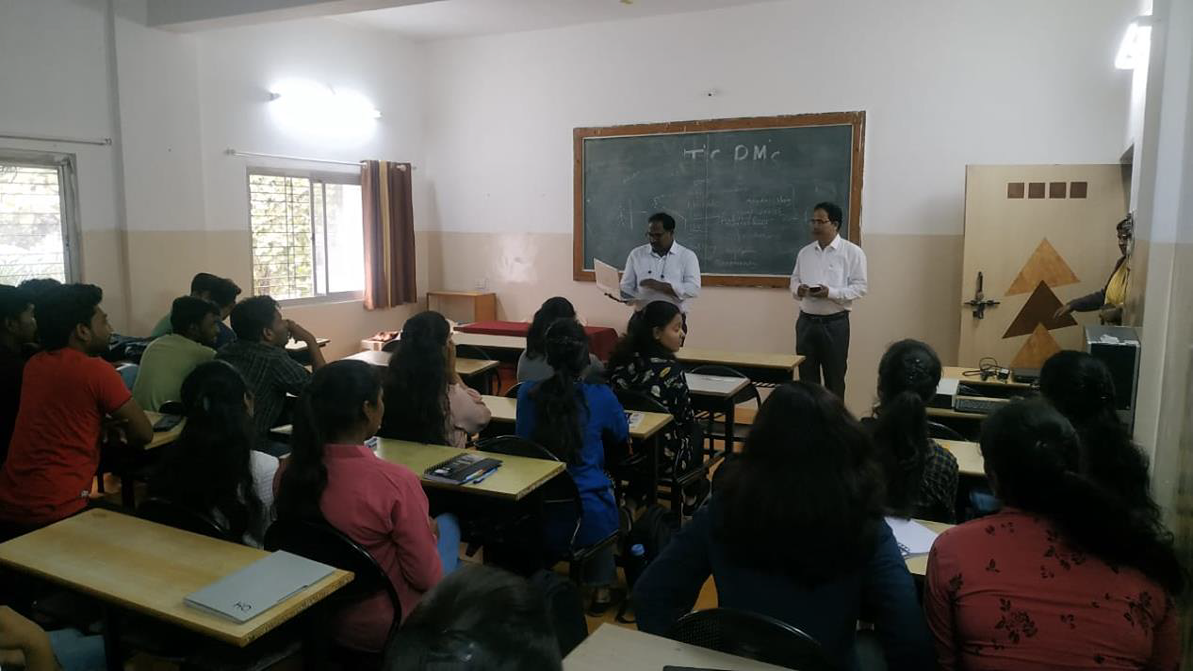 Marketing Communications
Dr.Yogesh Jojare
17th November 2022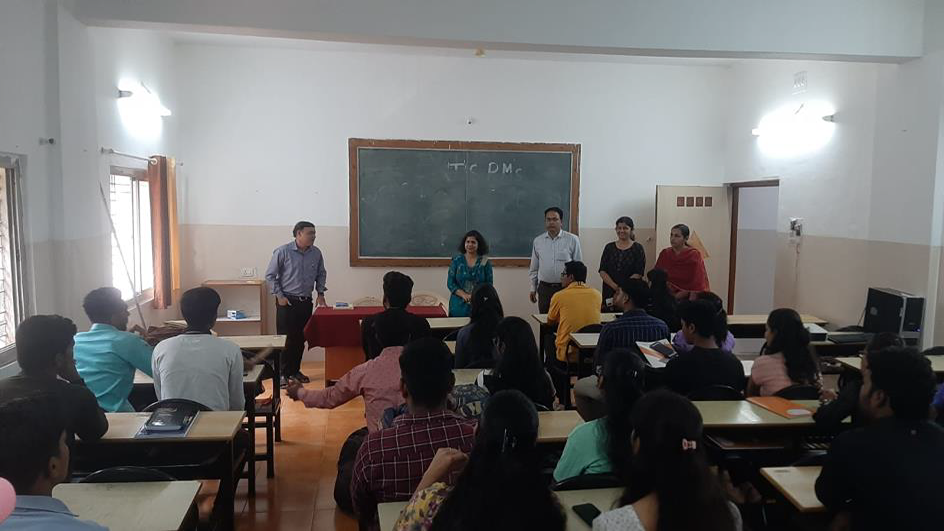 Understanding Business Life
Dr.Vijaylaxmi G Nemmaniwar
18th November 2022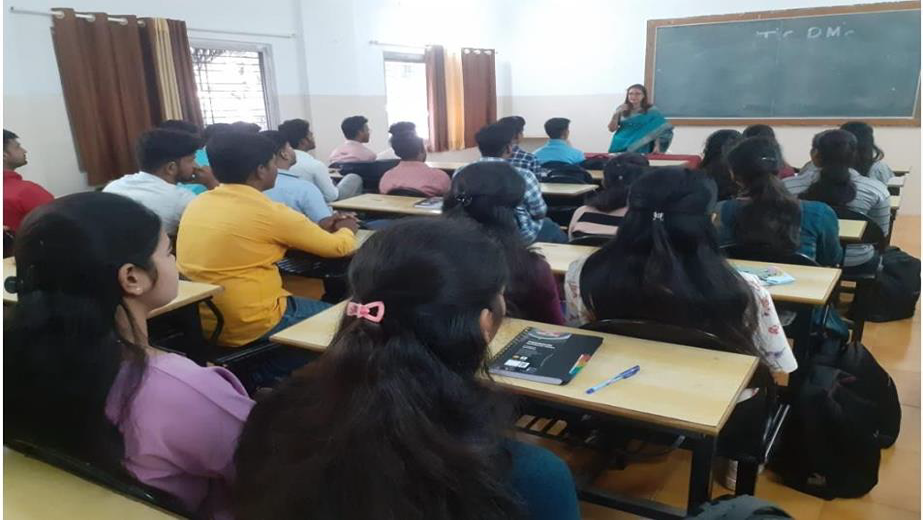 Team Building in a start Up
Ms.Asmita Gade
18th November 2022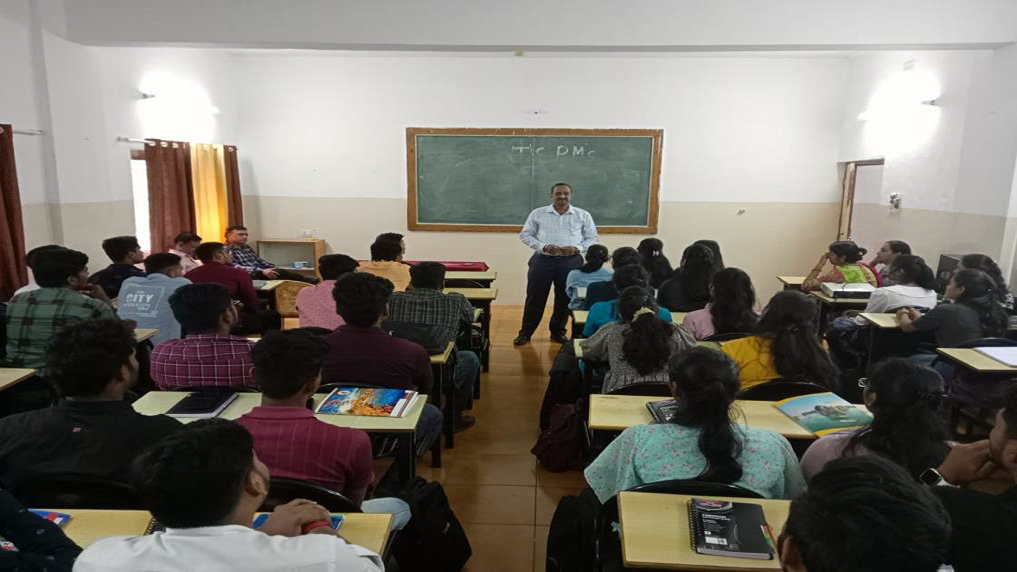 Leadership Skills & Competencies
Mr.Rahul Kale
18th November 2022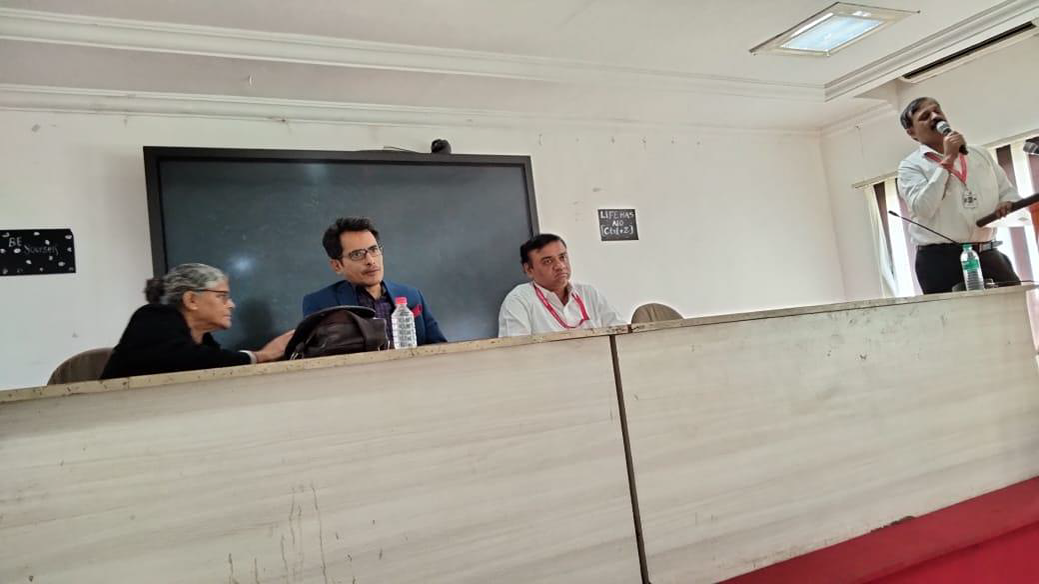 Leadership Skills & Competencies
Mr.Rahul Kale
26th November 2022
2022-23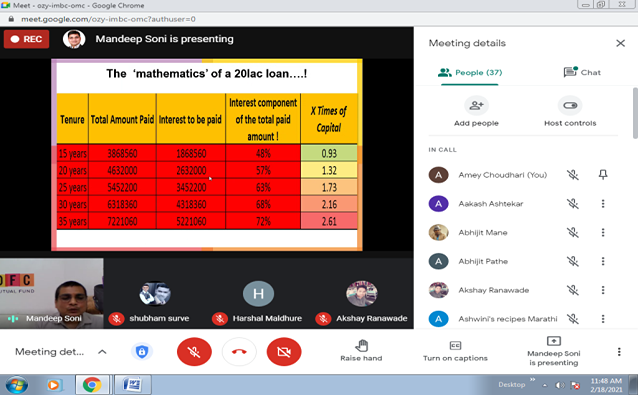 The Mathematics of Loan
11-03-2022
Mr.Mandeep Soni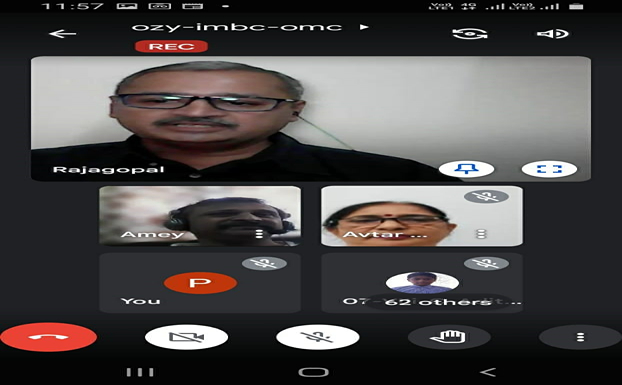 Time Management Skills
11-09-2021
Capt. Rajagopal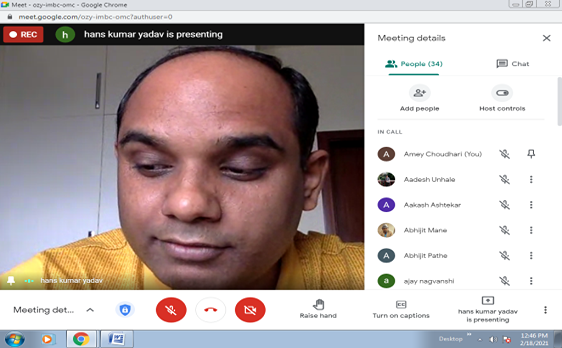 Success & You
18-02-2021
Mr.Hans Kumar Yadav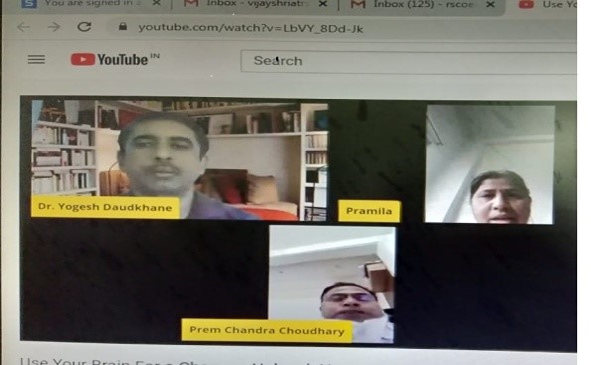 Unleash Your Inner Strength
03-07-2020
Dr. Yogesh Daudhkhane from ISBS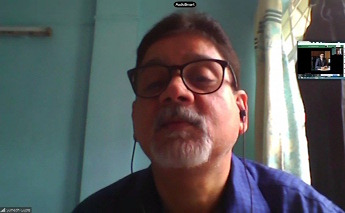 Business news for career
09-07-2020
Mr. Sumedh Gupte, ( Regional Head –Maharashtra & Gujarat of Business Standard Pvt. Ltd. )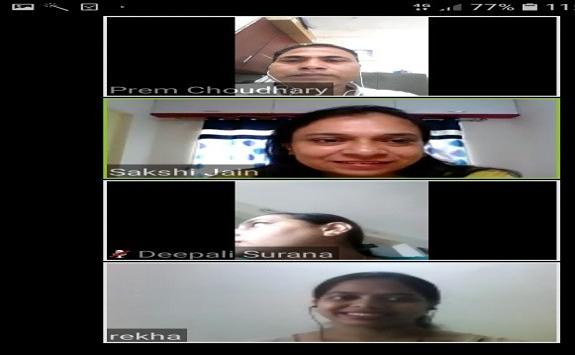 Understanding the Business life
10-07-2020
Mrs.RekhaBhati( HR at Skovian), Mr Ajay Nagvanshi ( Senior Consultant at Infosys,), Sakshi Jain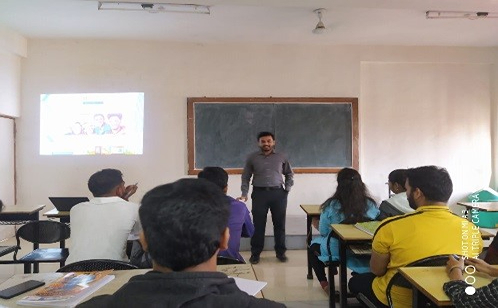 Orientation on Microsoft Certification for Advanced Excel
10-07-2020
Mrs.RekhaBhati( HR at Skovian), Mr Ajay Nagvanshi ( Senior Consultant at Infosys,), Sakshi Jain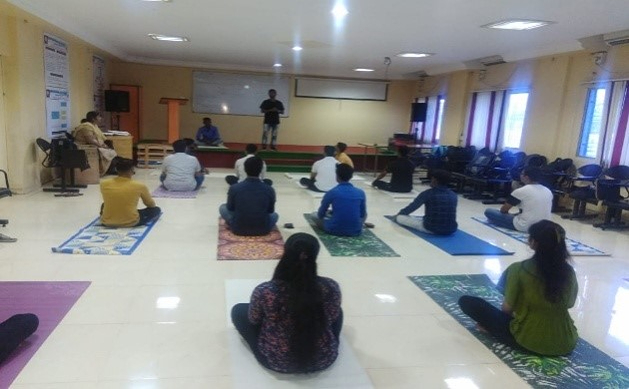 A workshop on " Yoga & Meditation"
24-09-2019
Mr. Akash Homkar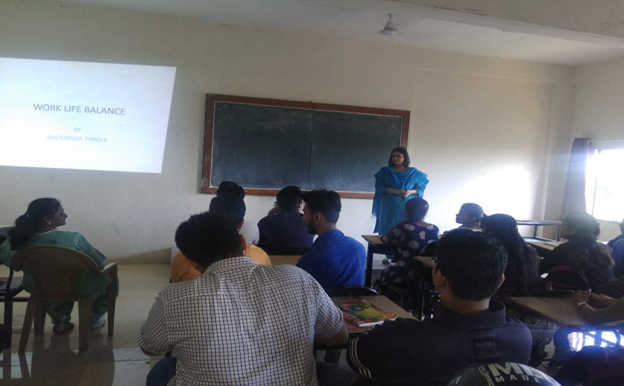 A workshop on" Stress Management"
24-09-2019
Ms. Anouksha
Student's Achievements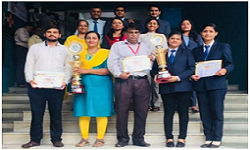 Winner & Runner Up National Case Study Competition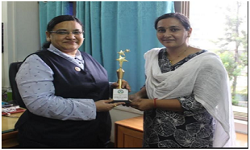 Winner International Case Study Competition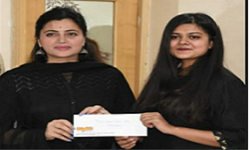 Winner - Singing Competition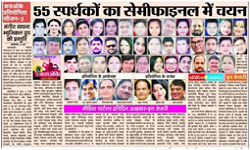 Winner - Singing Competition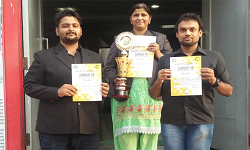 Winners in National Level Case Study Competition "Curious 2018" organized by Indira Institute of Management, Pune.
Prize:Rs. 51,000/- & Trophy
Participants:Mr. Abhishek Kedar , Mr. Akshay Agarwal
Faculty Coordinator : Prof.Pramila Pareek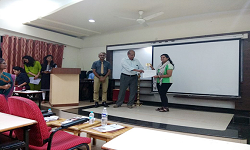 Ms.Vaishnavi Lalgunkar Won Consolation Prize in Book Review Competition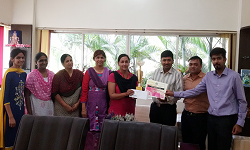 First Runner up in National Level Case Study Competition "Curious 2017" organized by Indira Institute of Management, Pune.
Prize : Rs. 21,000/- & Trophy
Participants : Ms.Vaishnavi Lalgunkar , Ms.Sheena Maria Sunny
Faculty Coordinator : Prof.Deepali Surana
Student's Achievement
| Sr.No. | Year | Class | Name of the student | Award/ Achievement |
| --- | --- | --- | --- | --- |
| 1 | 2020-21 | MBA I & II | Ms.Sakshi Sarode, Akshay Hood & Prof. Deepali Surana | Winner International Case Study Competition |
| 2 | 2019-20 | MBA I | Mr.Akshay Hood & Prof. Deepali Surana | Winner National Case Study Competition |
| | 2019-20 | MBA II | Ms.Simarjit, Ms.Pooja Jaiswal & Prof. Ramesh Mehtha | 1st Runner Up National Case Study Competition |
| 3 | 2019-20 | MBA I | Charvi Shah | 1st prize in Karaoke singing competition |
| 4 | 2018-19 | MBA I | Akshay Agarwal , Abhishek Kedar & Prof. Pramila Pareek | Curious – National Case Study Competition |
| 5 | 2017-18 | MBA II | Ms.Vaishnavi Lalgunkar | Book Review Competition |
| 6 | 2017-18 | MBA II | Ms.Vaishnavi Lalgunkar, Ms.Sheen Maria Sunny & Prof.Deepali Surana | 1st Runner Up National Case Study Competition |
Student's Association
Objectives of Student's Association of MBA (SAMBA)
To promote and protect the welfare of its members and students.
To promote, encourage and co-ordinate student clubs and social activities for a holistic development..
To provide students with opportunities to develop leadership skills and prepare for professional positions through community outreach and social activities with other students, faculty, and community leaders.
To build partnerships and alliances with the industry professionals.
To foster lifelong relationship and friendship with alumni for mutual benefits.
Outcomes of SAMBA:
Exposure to recent trends in Management
Productive interactions with Alumni
Exposure to coverage of content beyond syllabus.
Improvement in aptitude, presentation, leadership, management skills of students.
Helps in Placement Activity.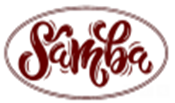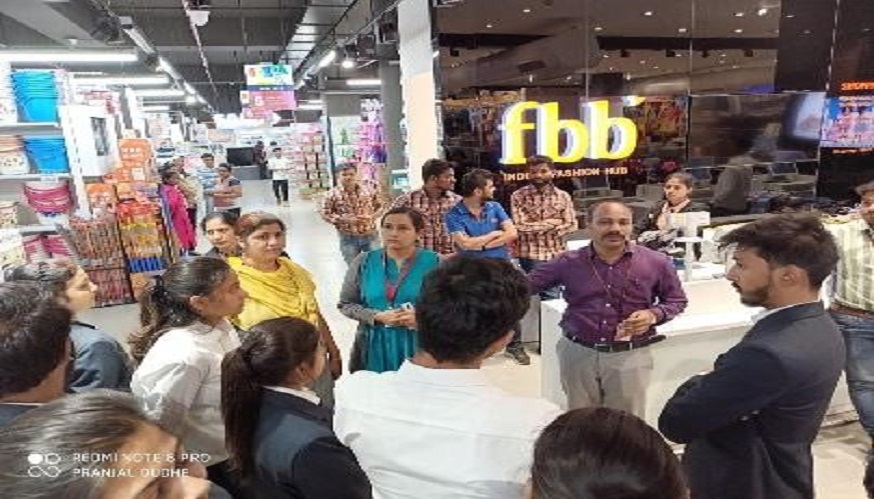 Field Visit at Big Bazaar, Chinchwad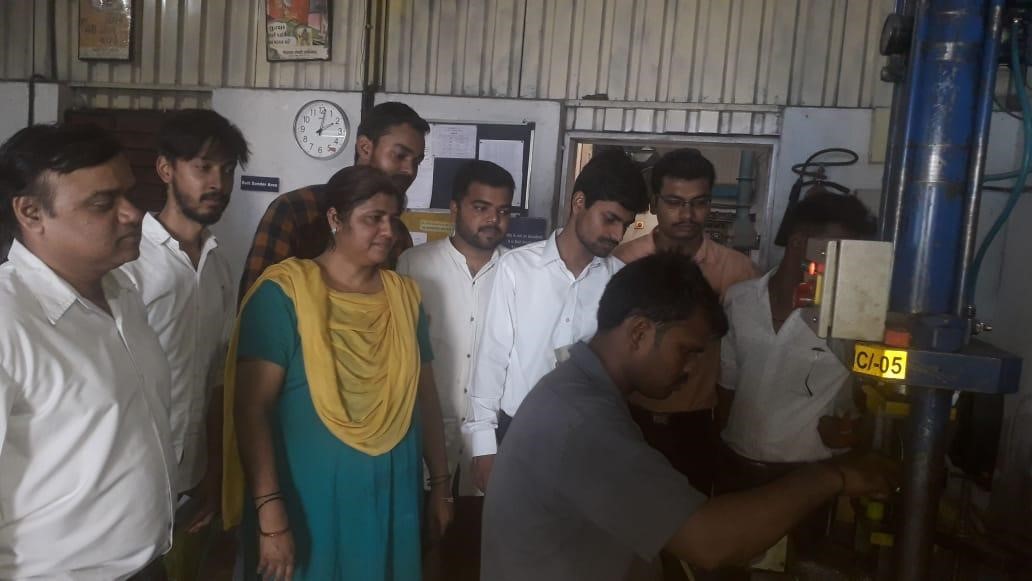 Industrial Visit at Shagun Industries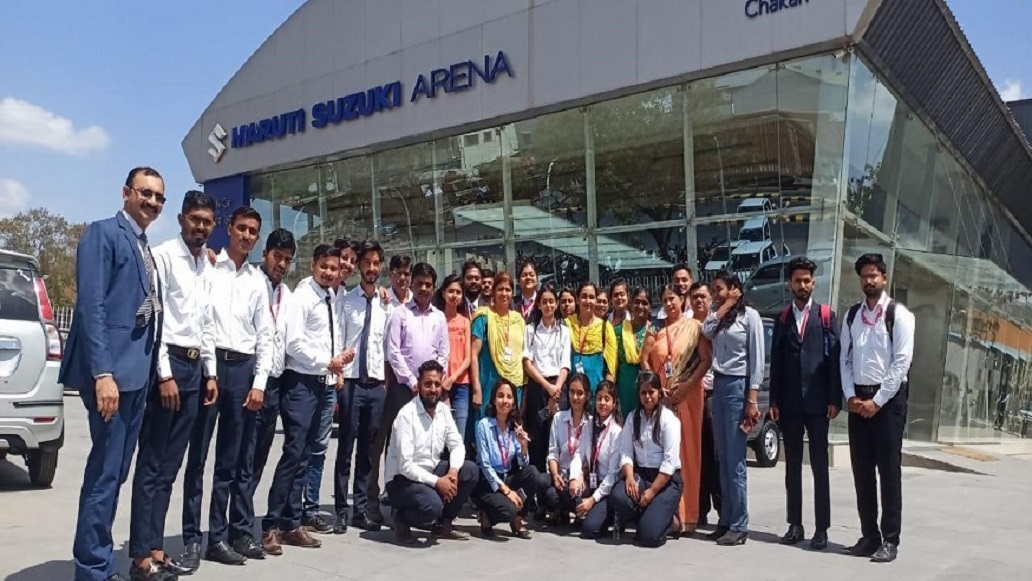 Visit to Maruti Suzuki Arena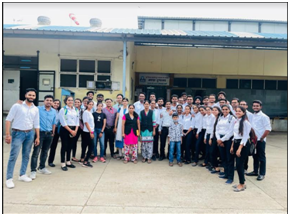 Industrial Visit – Shagun Industries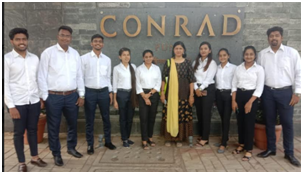 Live Projects – CMDA IT Expo
Sanskar Club
Aim:
Sanskar Club is the art of connecting with souls in need, feeling their sorrows and sensing their emptiness. The club is dedicated to assisting those in need and making society a better place to live. The club was established to foster a spirit of social cooperation among MBA graduates and to assist those in need directly or indirectly through charitable organizations and activities.
Objectives:
1 To make awareness of current social and environmental issues in the context of sustainability and social responsibility.
2 To focus on sustainable development and charity work, with a strong desire to volunteer and effect change.
3 To Increase student responsiveness to social responsibilities.
4 To prioritize extracurricular activities for students over academics.
5 To serve the society in its time of need and to fulfil societal responsibilities.
6 To create opportunities for learning by doing good for society.
7 To help students develop leadership skills.
8 To promote intercultural relations and student well-being.
9 To Organize various co-curricular activities for and on behalf of students.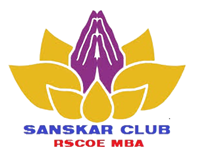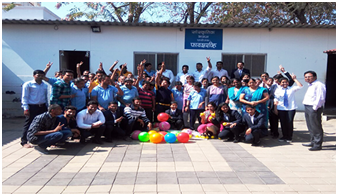 Voluntary Contribution of sports items by students of MBA at Navkshitij - Home for Mentally Challenged.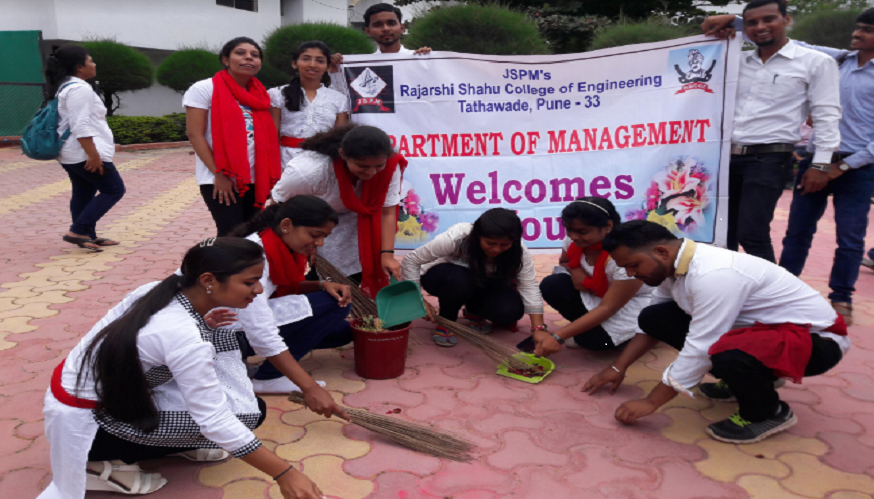 Street Play for spreading awareness on Swachh Bharat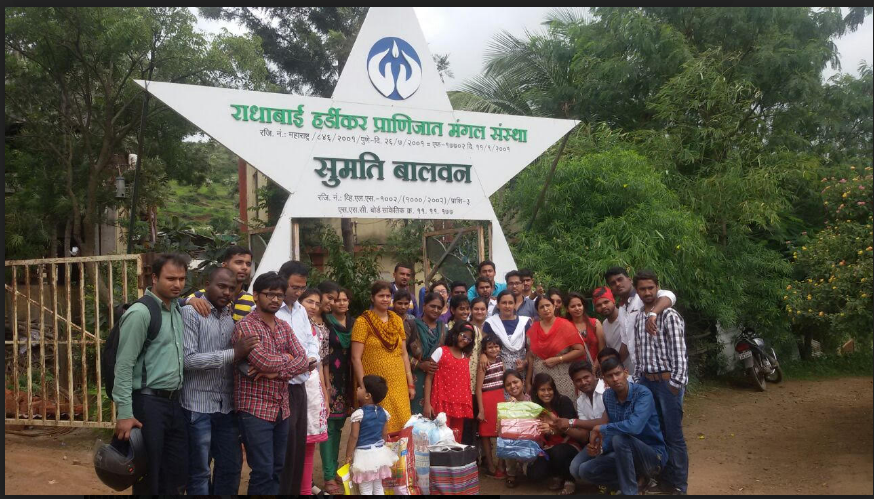 Voluntary Contributions of Educational items and Blankets by students and faculties at Sumati Balvan
Activities Conducted
| Sr.No. | Activity List |
| --- | --- |
| 1 | Social Activity - Visit to Navkshitij – Home for Mentally challenged students. |
| 2 | Tree Plantation Activity at Lohagad. |
| 3 | An workshop on 'First Impression – Personality Development'. By : Miss Neha Saxena. |
| 4 | An workshop on 'Global Business Skill Development'. By : Dr.Ajay Palkar, DGO, Mahendra Finance. |
| 5 | An workshop on 'Road Safety' was conducted in association with My Car Pune Pvt. Ltd. |
| 6 | Industrial Visit to Parle G - Shiv Shakti Food Processing Centre, Vadgaon, Pune . |
| 7 | Industrial visit to Maxion Wheels – The world's leading manufacturer of wheels, Chakan, Pune . |
| 8 | Industrial Visit to Small Scale Industry - Maganlal Chikki, Lonavala . |
| 9 | Guest Lecture on 'Digital Marketing'. By : Miss Aditi Kulkarni. |
| 10 | Orientation session on Banking sector and Government jobs. By : Mr. Abhay Lange , Ex. Manager, Andhra Bank |
| 11 | Guest Lecture on 'Career Opportunities in Financial Institutions'. By : Mr. Abhay N Navghare & Mr. Pratyush Bhaskar , National Stock Exchange, Mumbai |
| 12 | In association with YIN, organized a session 'Sakal Samwad'. By : Mr. Ganesh Shinde, Deputy Commissioner of Police. |
| 13 | Organised a session on 'Budget per Charcha'. By : Mr. Sumit Gupte , Business standard, Kotak Mahindra Group |
MOU's
List of University MoU's
| Sr. No | NAME OF THE COMPANY | NATURE OF COLLABORATION |
| --- | --- | --- |
| 1 | ASIA MOTORSWORKS LIMITED | INDUSTRIAL VISIT |
| 2 | UNIVERSAL TRADING CORPORATION | INDUSTRIAL VISIT |
| 3 | MAHINDRA ENGINEERING DESIGN DEVELOMENT COMPANY LIMITED | INDUSTRIAL VISIT |
| 4 | KOHINOOR PROOFING INDUSTRIES | INDUSTRIAL VISIT |
| 5 | SIDDHIVINAYAK PLASTIC INDUSTRIES | INDUSTRIAL VISIT |
| 6 | MY CAR(PUNE) PRIVATE LIMITED CSR | ACTIVITY(SAFETY WEEK) |
| 7 | KATRAJ DAIRY MILK | INDUSTRIAL VISIT |
| 8 | ICICI PRUDENTIAL LIFE INSURANCE COMPANY LIMTED | SUMMER INTERNSHIP PROJECTS |
| 9 | SHRIRAM GROUP | SUMMER INTERNSHIP PROJECTS |
| 10 | IMRB INTERNATIONAL | SUMMER INTERNSHIP PROJECTS |
| 11 | SANDVIK ASIA | INDUSTRIAL VISIT AND FINAL PLACEMENT |
| 12 | PRAVIN MASALEWALE | INDUSTRIAL VISIT |
| 13 | SHAGUN INDUSTRIES | INDUSTRIAL VISIT |
PO/PSO
Programme Outcomes
At the end of the MBA Programme the learner will demonstrate the ability
PO1. Generic and Domain Knowledge – To articulate, illustrate, analyze, synthesize and apply the knowledge of principles and frameworks of management and allied domains to the solutions of real-world complex business issues
POa1) To identify, analyze, articulate complex business issues.
POa2) To apply knowledge of Principles and fundamental of management and allied domains to solve complex business problems and issues.
PO2. Problem Solving & Innovation - Ability to Identify, formulate and provide innovative solution frameworks to real world complex business and social problems by systematically applying modern quantitative and qualitative problem solving tools and techniques.
POb1) To provide innovative solutions to real life complex business and social issues
POb2) To apply modern quantitative and qualitative techniques and tools to solve complex business issues.
PO3. Critical Thinking - Ability to conduct investigation of multidimensional business problems using research based knowledge and research methods to arrive at data driven decisions.
POc1) To investigate multidimensional business problems using research based methods
POc2) To apply data driven research techniques to investigate business problems and to arrive at appropriate business decisions based on research outcomes.
PO4. Effective Communication - Ability to effectively communicate in cross- cultural settings, in technology mediated environments, especially in the business context and with society at large
POd1) To demonstrate effective communication techniques in cross cultural and diverse business environments.
POd2) To apply effective communication techniques in technology mediated business environments and in social context
PO5. Leadership and Team Work - Ability to collaborate in an organizational context and across organizational boundaries and lead themselves and others in the achievement of organizational goals and optimize outcomes for all stakeholders.
POe1) To exhibit organizational team building abilities to build a collaborative organizational culture.
POe2) To illustrate leadership traits to lead the term towards achievement of Organizational objectives.
PO6. Global Orientation and Cross-Cultural Appreciation: Ability to approach any relevant business issues from a global perspective and exhibit an appreciation of Cross Cultural aspects of business and management.
POf1) To anticipate and appreciate cross cultural diversity across business environments.
POf2) To demonstrate ability to adopt to Global perspective of approaching relevant business issues wherever applicable.
PO7. Entrepreneurship - Ability to identify entrepreneurial opportunities and leverage managerial & leadership skills for founding, leading & managing startups as well as professionalizing and growing family businesses.
POg1) To explore entrepreneurial opportunities and to illustrate required administrative and leadership skills to successfully manage startups.
POg2) To professionally manage and grow family business.
PO8. Environment and Sustainability - Ability to demonstrate knowledge of and need for sustainable development and assess the impact of managerial decisions and business priorities on the societal, economic and environmental aspects.
POh1) To analyze the need for sustainable development and to suggest appropriate measures for sustainable development.
POh2) To predict the resultant impact of managerial decisions & business priorities on key macro environmental factors.
PO9. Social Responsiveness and Ethics - Ability to exhibit a broad appreciation of the ethical and value underpinnings of managerial choices in a political, cross- cultural, globalized, digitized, socio-economic environment and distinguish between ethical and unethical behaviors & act with integrity.
POi1) To foster ethical and value driven managerial practices in dealing with internal, micro and macro environmental entities
POi2) To develop organizational culture that promotes ethical practices and fosters integrity.
PO10. Life Long Learning – Ability to operate independently in new environment, acquire new knowledge and skills and assimilate them into the internalized knowledge and skills.
POj1) To demonstrate the ability to adapt to dynamic business environments and exhibit individual decision making abilities.
POj2) To continuously update oneself by acquiring new skill sets and knowledge for successfully dealing with opportunities and challenged presented by dynamic environmental forces.
Programme Specific Outcomes of the Department
PSO1:
To guide and channelize the transformation process of every management graduate by providing in-depth knowledge of business management for strategic decision making and execution.

PSO2:
To inculcate entrepreneurial culture embedded with ethics and a sense of social commitment for economic and social development.

PSO3:
To imbibe multidisciplinary approach for problem solving, critical analysis and decision making by giving due importance for lateral thinking.
Professional Bodies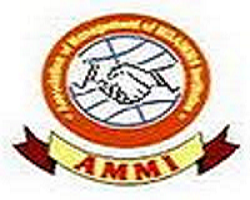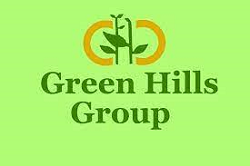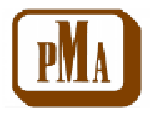 Innovative Practices by faculty in Teaching & Learning
The classroom learning is integrated with activities outside the classroom through structured co-curricular and extracurricular activities involving intense student engagement with the help of student clubs. These activities are conceived and led by faculties and executed by students, thereby helping the students to put into practice some key concepts learned and also develop their leadership skills. Student clubs are formed that, frequently organize events covering multiple dimensions of professional and personal life. The institute provides a gamut of learning opportunities to students The curriculum is an outcome of persistent innovation and incessant review by the faculty with the help of industry practitioners, academia experts, and alumnus. The overall development of the curriculum is as per the industry requirements/ Inputs/ expectations. The designing of the programme curricula ensures that the students develop a astute blend of strategic thinking, tactical implementation, specialized knowledge and general management skills. The programme provides a holistic experience of innovative teaching methods, experiential learning, social projects and extra-curricular activities to develop critical thinking and leadership qualities. Each uses an array of pedagogical tools such as case studies, article review, quiz, group projects, live projects etc. to attain the expected outcomes.
The following innovative pedagogical tools are executed at departmental level:
Presentations (Group/ Individual): Each Student gets the opportunity to showcase his/her presentation skills (as part of Internal Assessment Component).
Case Study Analysis: To enhance problem solving skills and simplify complex tasks, cases study method is adopted.
Group Discussion: It is mandatory for each student to be part of Group Discussion.
Audio Visual tools -faculty use and promote audio visual methodology in classrooms to provide the students with explicit educative experience.
Project Based Learning: To make the students more research oriented and develop their analytical skills. It is imparted through Live Projects, Minor Projects, Research Based Projects, Summer Internship & Dissertation Projects.
Express Yourself Sessions: Students are given opportunity after each expert talk/ corporate sessions/ guest lecture's to share their experience and learning.
Role Play & Simulation Exercise: These forms of experiential learning's are used for active involvement of the students
Online Courses & MOOCs: These courses have been introduced to build on the engagement of students who self-organize their participation according to learning goals.
Peer to Peer Learning: Students learn a great deal by explaining their ideas to others and by participating in activities in which they learn from their peers. They develop skills in organizing and planning learning activities, working collaboratively with others, giving and receiving feedback and evaluating their own learning.
Self-Assessment: MCQs in form of Quiz is practiced to assess the subject knowledge.
Corporate Interface Series: The focus is entirely to create industry ready employable professional. Industry Interface is of prime importance under which every student is provided the opportunity to attend prestigious corporate events organized by professional bodies.
Entrepreneurship Talk Series: To instill the enterprising spirit in our students to take up Entrepreneurship as innovative business endeavors as well as in corporate assignments, Entrepreneurship Talk Series are conducted.
Workshops: Creative workshops are organized to develop and strengthen fundamental skills of the student by giving them hands on exposure.
Certification Courses: To make our students placement ready students undergo relevant certification programs offered by NPTEL, Coursera and others.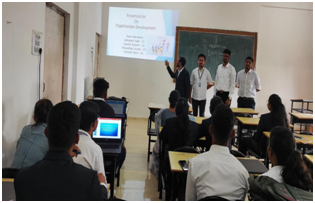 Group Presentations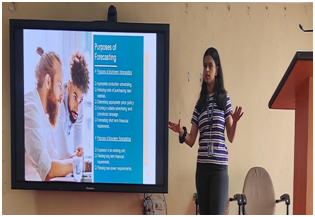 Individual Presentations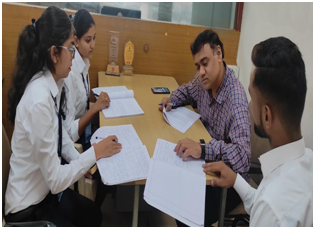 Case Study Analysis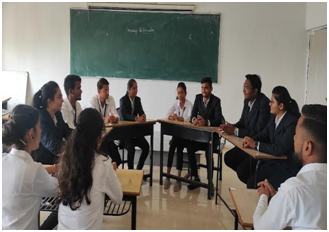 Group Discussions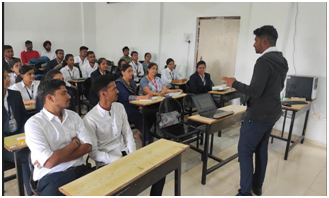 Express yourself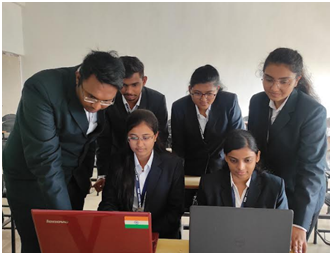 Peer to Peer Learning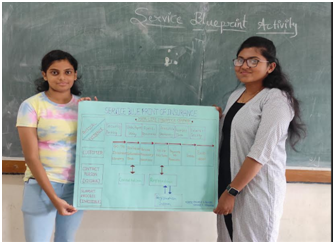 Simulation Activity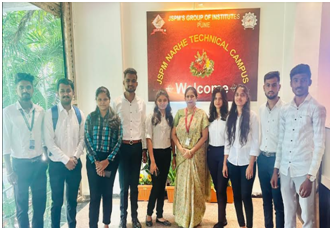 Workshop